Rileys party was amazing! Everything turned out just the way we wanted it. I might go a little bigger on decoration/theme next year but all in all for our first ever kid party I think everything went well. Here are the details...
THE INVITE...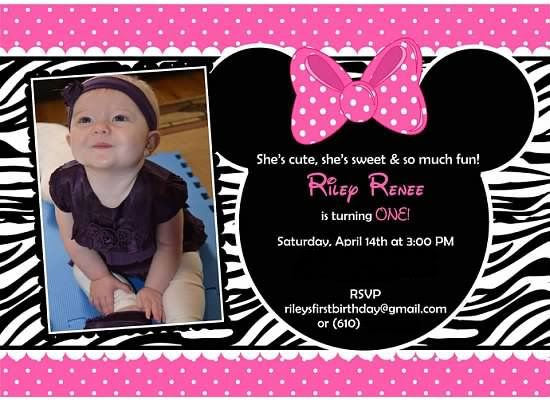 The House
We had 3 dozen latex balloons. Pink, black & white. We tied one of each to every fence post, up the railing & by the door. Next time I'll double it (LOL)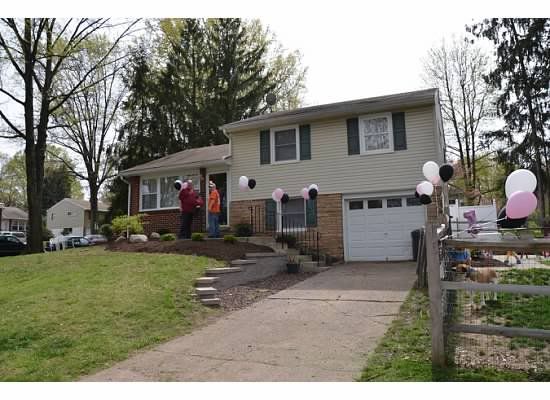 THE CAKE...
Masters Baker in West Chester did an absolutely wonderful job! Due to copywrite we couldn't have Minnie but it didn't matter. The cake embraced the theme without the character. The smash cake was perfectly sized. I was concerned because they said 4 inches and that just sounds way too small, it wasn't considering she really doesn't like cake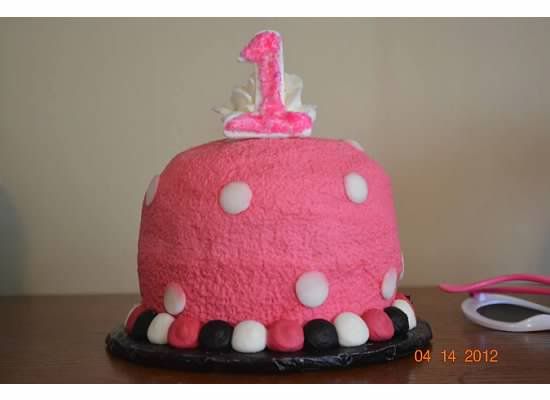 THE BANNER...
"She's cute, She's Sweet & Oh So Fun...Riley Renee is Turning One!!"
THE OUTFIT...
So outrageous yet so perfect. Girlfriend rocked it!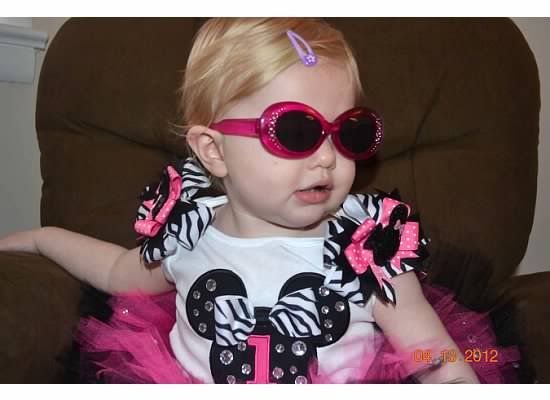 THE TIME CAPSULE...
The hardest thing for me to think about. I just couldn't figure out what to put in the box. This is what we closed the box with
Note from each of her guests
Her #1 mylar balloon
The Best Buy flyer so she can laugh at all of our puny electronics
The Toys-R-Us flyer so she can see what toys were cool
A copy of her 1st year vax, height & weight records
All of the letters I have written to her over the last year
A coin or bill from every denomination up to $10
"On This Day in History" fact sheet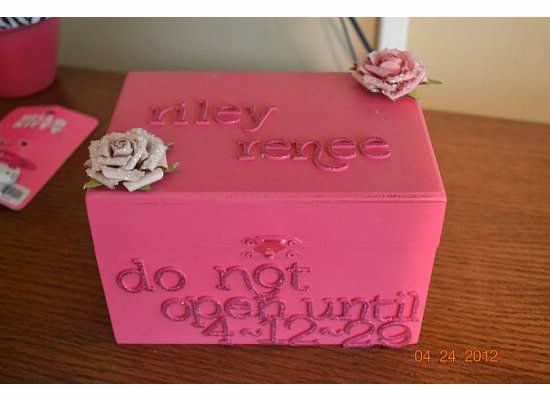 THE MENU...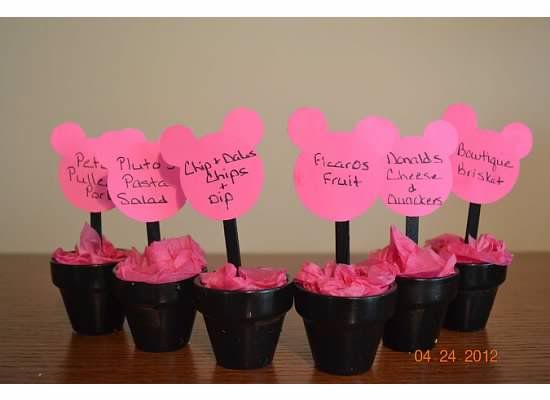 THE DECORATIONS